About The Hotline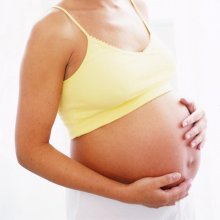 One simple phone call to the 24/7 Illinois Perinatal HIV Hotline activates the safety net of perinatal HIV prevention, assisting you in caring for your patient and linking her to specialty care. The Hotline has identified medical and social service resources for HIV-infected pregnant women and their newborns throughout Illinois. No matter where your patient lives in the state, the Hotline will work to link her to the resources she needs.
Call 1-800-439-4079 anytime day or night to link your patients to the care and services they need.
Hotline services include:
Real-time medical consultation about the most up-to-date treatments for HIV-positive mothers and their babies.
Linkage of HIV-positive women and their infants to an ongoing network of specialty care during and after pregnancy.
Social service consultation and access to enhanced perinatal HIV case managers for the highest risk women.
Post-test counseling and support for mothers and babies with positive rapid HIV tests.
The reporting mechanism for preliminary positive rapid HIV tests as mandated by the Illinois Perinatal HIV Prevention Act .
The 24/7 Illinois Perinatal HIV Hotline is a statewide resource supported by the Illinois Department of Public Health. It is staffed by medical and social service care providers from Northwestern Memorial Hospital, Lurie Children's Hospital of Chicago and the Pediatric AIDS Chicago Prevention Initiative's (PACPI) enhanced case management program.
The Hotline functions in collaboration with its partners to provide a safety net for perinatal HIV prevention in Illinois. If you would like more information about the Hotline, please contact us.